TAVERN AND INN THEN AND NOW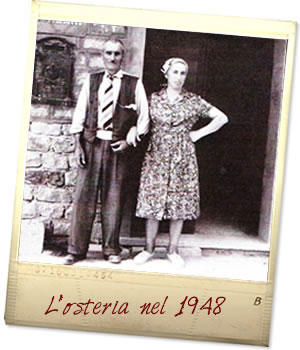 Built with the sacrifices of Aldo and Linda in 1948 and known as 'La Bottega di Liano', the Osteria was a quiet place of rest for the inhabitants of this small village in the municipality of
Castel San Pietro Terme, on the fresh and sunny hills of Bologna
.
Over the years, his son Cesare and his wife Vilma continued the family and traditional home cooking of Emilia Romagna, bringing the tavern to our days with the help of their sons Marco and Alessandro.
The
Osteria da Cesare & Locanda
has tried to maintain, renewing it, a cozy place to spend carefree hours in front of wholesome foods and wines.
PHOTOGALLERY